Welcome to Cardiff By The Sea
Charming Encinitas neighborhood with gorgeous beaches.
Cardiff is a charming coastal neighborhood in the San Diego County city of Encinitas. This community was developed in the early 20th century in a picturesque setting of coastal bluffs, reefs, and gorgeous beaches. Beautiful single-family homes, townhouses, condominiums, cottages, and custom-builds rise from the beachfront with sweeping Pacific Ocean views.

The community is divided into the Walking District and Composer District, where streets are named after British towns and famous European composers. The Cardiff Composer District gets its name from its 12 streets, which are all named after musicians. Albert Kremer, a music publisher who later became a film producer and real estate developer, developed the district.

Cardiff sets itself apart from the other Encinitas neighborhoods because it has its own zip code and is home to several renowned surf spots like Cardiff Reef and Swamis. The area also has an intriguing history, as it was initially settled by the Native Kumeyaay Indians. Residents are dedicated to maintaining the area's natural beauty and pristine beaches. Whether you view it as a divine place for a weekend getaway and or enjoy year-round coastal living here, Cardiff has become a fantastic and notable place to visit and live.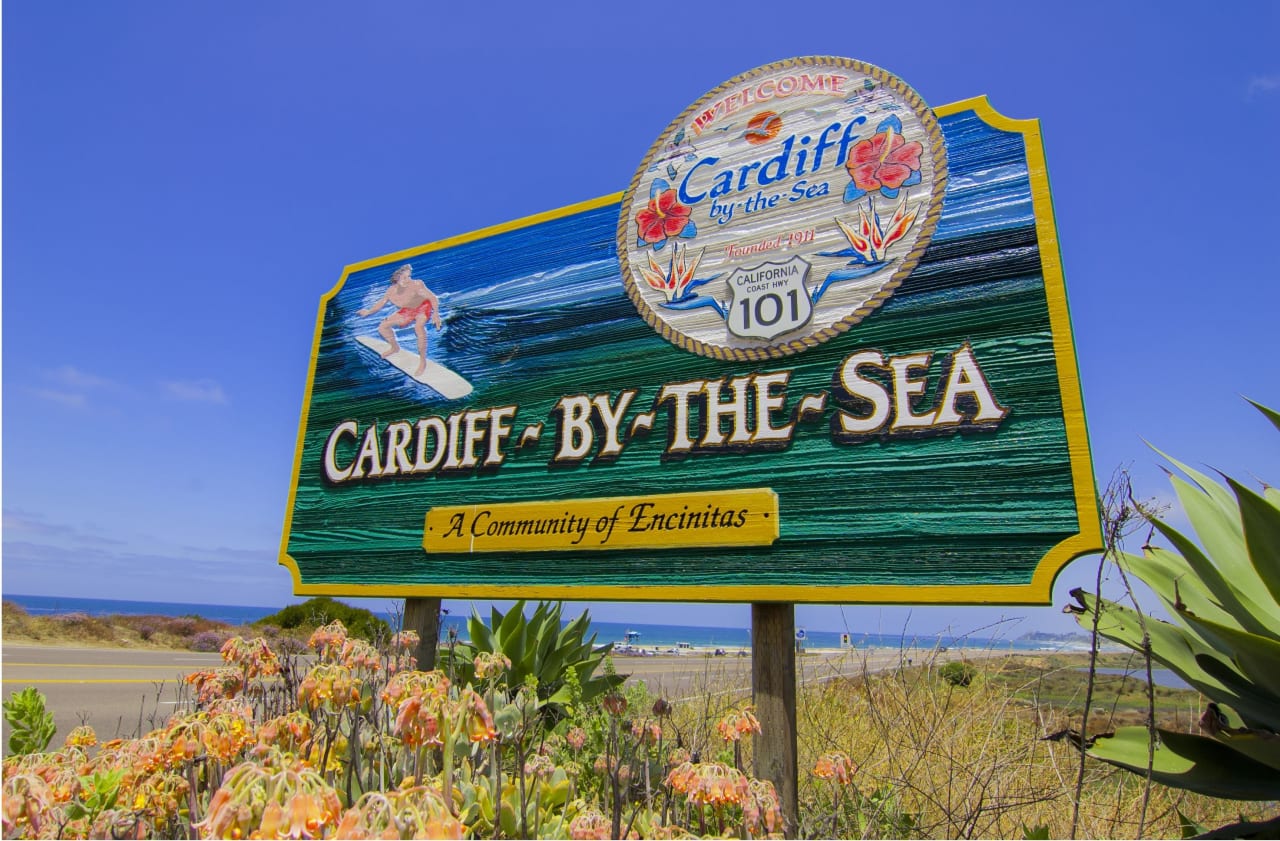 What to Love
Picturesque views

Charming atmospheres

Great local restaurants

Eclectic beaches

Family fun

Many local events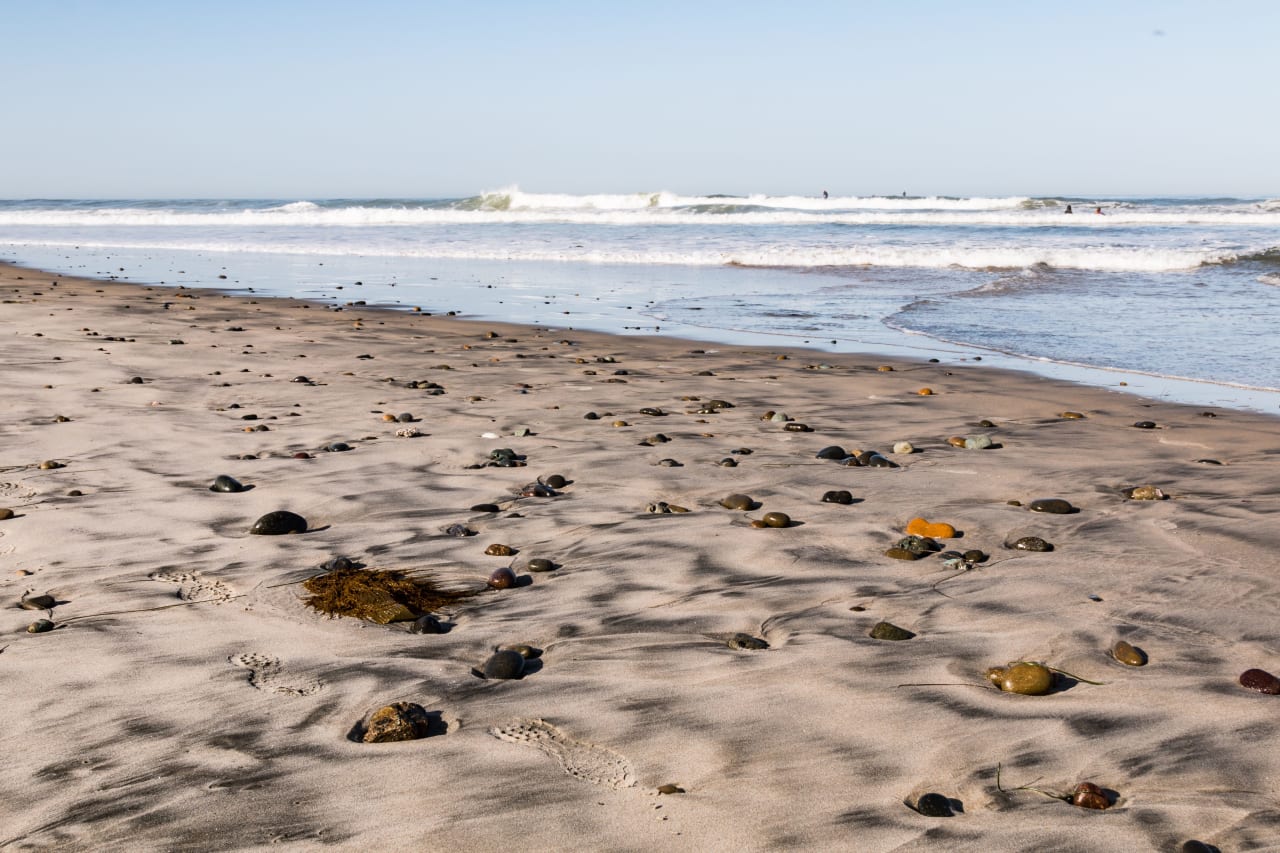 People & Lifestyle
As the only Encinitas community with a zip code distinct from the rest of the city, Cardiff has a truly unique feel. An effortless blend of surf culture and luxurious amenities, you can easily visit an unassuming (yet character-filled) stretch of beach during the day and enjoy an upscale dinner and chic shopping spots at night. Many families call Cardiff home because of its family-friendly nature and emphasis on community.
​​​​​​​
When it comes to housing, Cardiff has an abundance of beachfront homes and inland properties, depending on your taste and budget. Inland properties tend to be a little cheaper, and while they're farther away from the ocean, it's still only a short drive to the water. Condos and single-family homes are often in the upper $300-500,000 range, while the bigger, coastal estates are typically in the million-dollar range. Because the area is small and there aren't always a significant variety of homes on the market, it is recommended you start looking earlier rather than later if you're planning to relocate to this particular Encinitas neighborhood.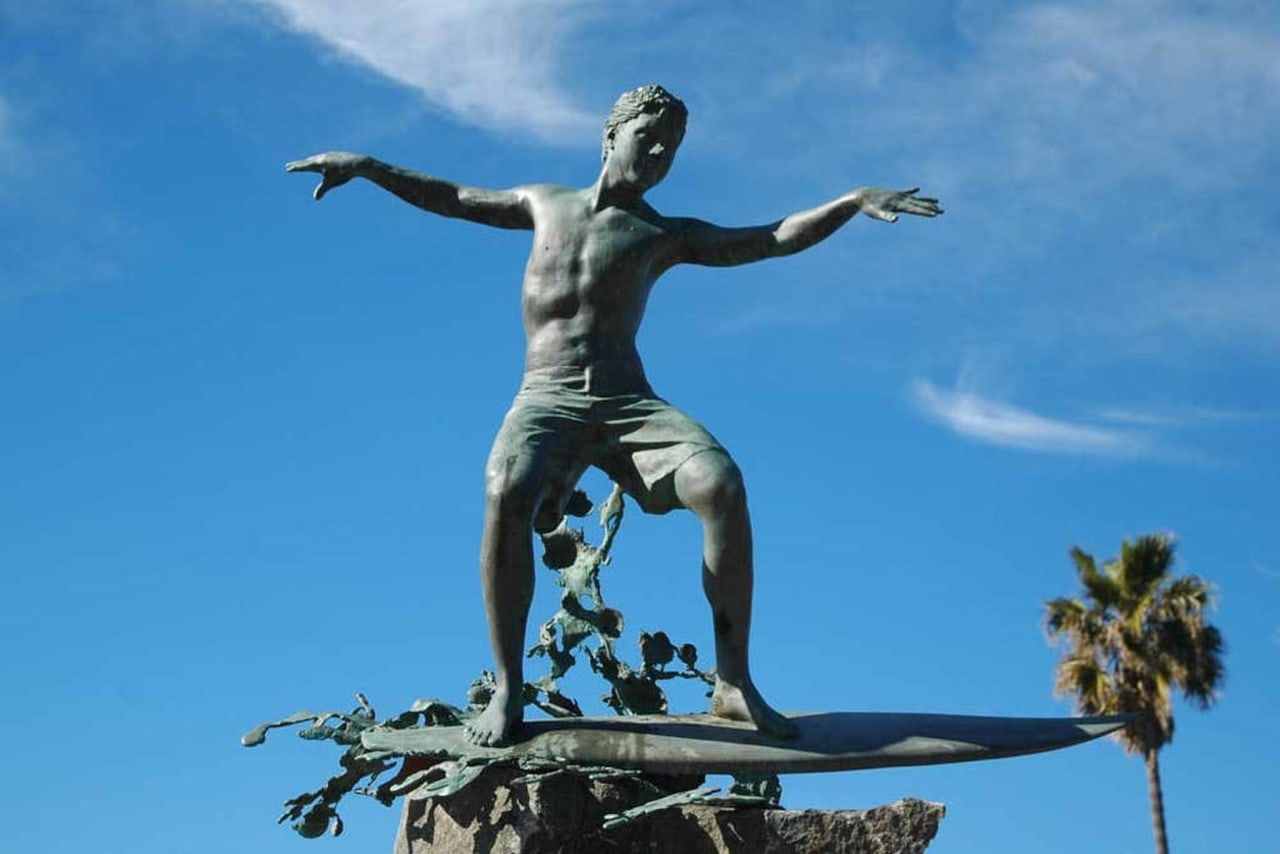 Dining, Entertainment & Shopping
Cardiff's relaxed downtown area features lots of inviting local spots for meals and snacks. V.G. Donut & Bakery is a delightfully old-fashioned favorite for coffee, freshly-baked donuts, pastries, bread, and specialty cakes. The Besta-Wan Pizza lives up to its name with great pizza as well as tasty burgers, pasta, Mexican eats, and draft beer. Pipe's Café offers breakfast burritos, pancakes, burgers, and espresso blends in a beachy surf-themed setting. Cicciotti's Trattoria Italiana is a refined choice for thin-crust pizzas and other classic Italian entrées with live music on Friday and Saturday nights.
Cardiff Seaside Market on San Elijo Avenue is a must-visit with gourmet groceries, artisanal prepared foods, and Cardiff's signature tri-tip marinated in burgundy pepper. Along the oceanfront South Coast Highway 101, Ki's Restaurant cooks wholesome homestyle meals with elevated interpretations of comfort classics such as mac and cheese. Pacific Coast Grill serves sublime sushi, mussels, and other Californian coastal seafood specialties in an airy space with magnificent waterfront views.
Things to Do
San Elijo State Beach is a gorgeous sandy coastal stretch surrounded by bluffs and reefs. Popular activities include camping, picnicking, surfing, swimming, diving, and snorkeling near the reef. San Elijo is also where you'll find some of the best campgrounds, situated on bluffs overlooking the beach. North of the campground is one of the most popular swimming and surfing spots, Pipes, while the Cardiff Reef is located on the southern side.
Cardiff State Beach is another popular spot for swimming, surfing, and stand-up paddleboarding. The famous Cardiff Kook is a unique local landmark. This 6-foot bronze sculpture of a surfer is officially called Magic Carpet Ride but earned its "Kook" nickname from local surfers due to the figure's distinctly unusual surfing stance.
Glen Park is a favorite Cardiff hangout with grass lawns, trees, picnic tables, basketball and tennis courts, and a children's playground. In August, Cardiff Dog Days of Summer is a fun day of activities focused on our four-legged friends. The event features dog contests, vendors selling pet supplies and gifts, and local shelters and rescue groups encouraging dog adoptions. Taste of Cardiff in early May features live music and vendors offering fine food, craft beer, wine, and kombucha from some of the North County's top restaurants, brewers, and vintners.
There's also an opportunity to partake in the area's rich art culture at The Lux Art Institute, which allows guests to watch local artists create their masterpieces in real-time. The whole family can even get in on the fun on Family Fridays—a series that lets visitors create their own pieces.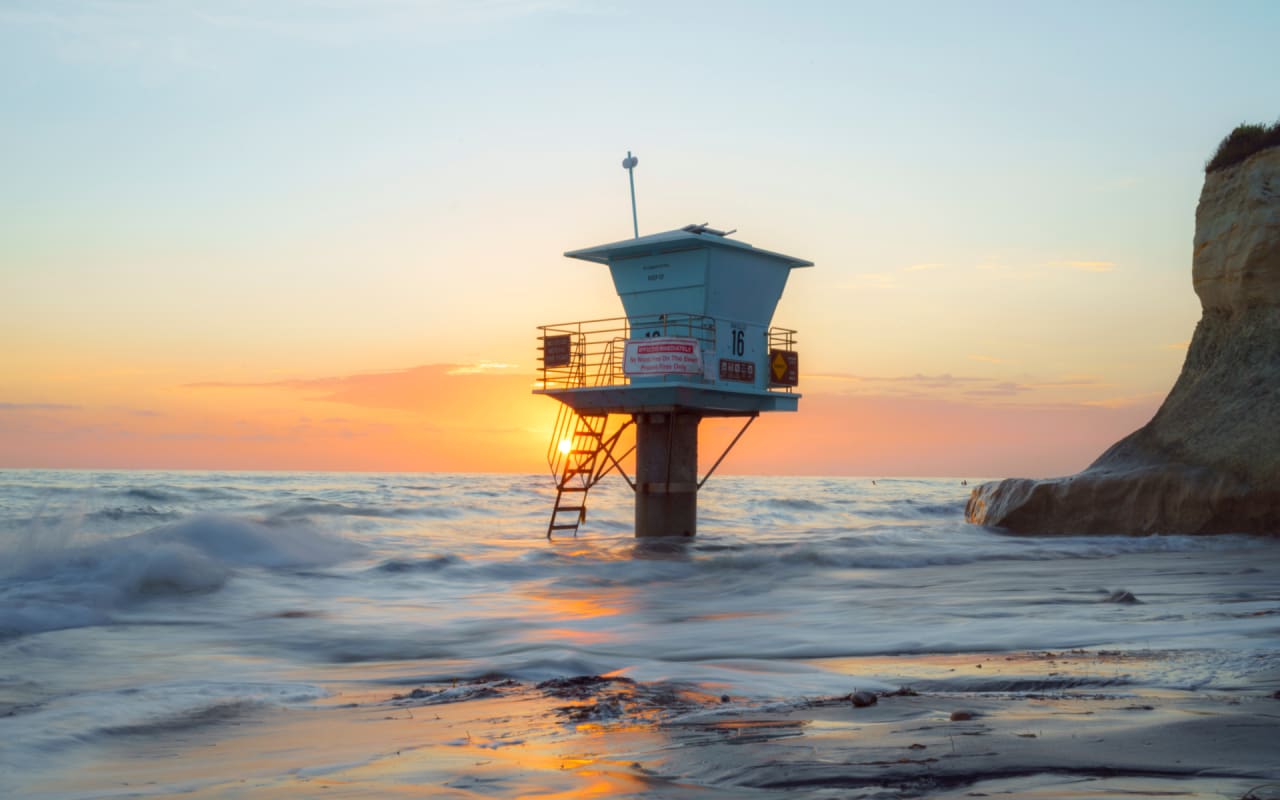 Schools
Cardiff is zoned in the Cardiff Elementary School District and San Dieguito Union High School District.
Ada W. Harris, 3–6
Cardiff School, K–3