Welcome to La Jolla
Stunning coastline in San Diego's Jewel by the Sea.
La Jolla is San Diego's jewel by the sea. This affluent community covers seven miles of picturesque curving coastline. La Jolla features gorgeous beachfront, tide pools, canyons, premier cliff-top golf courses, and a charming downtown area with art galleries, bistros, and boutiques. Real estate includes spectacular oceanfront and blufftop properties with impeccable design and incomparable views. Magnificent contemporary residences in the highly-desirable waterfront neighborhoods of Bird Rock and La Jolla Cove are some of the most sought-after homes in California. La Jolla also offers sprawling country estates, private country club gated communities, and a mix of condominiums and single-family homes.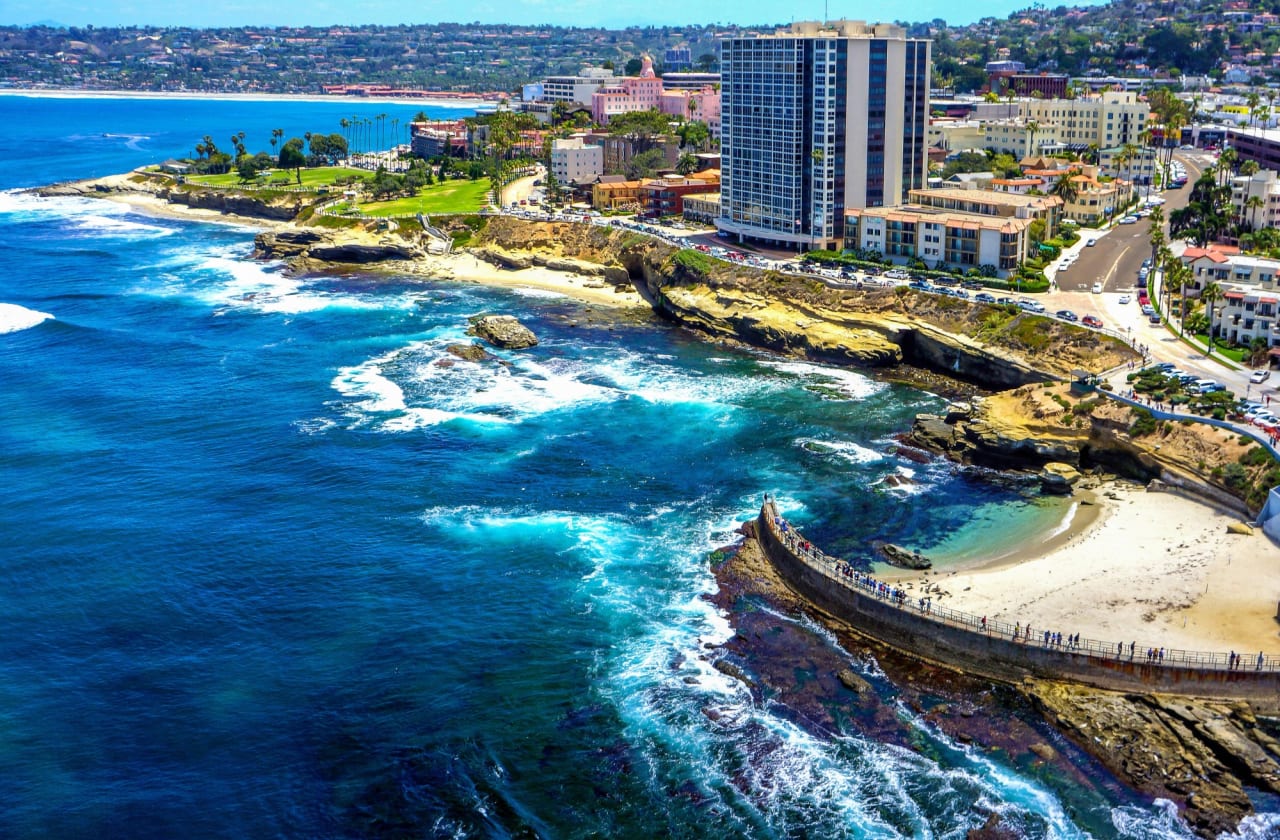 What to Love

Gorgeous seaside views
Sought-after real estate
World-class dining
An emphasis on art and culture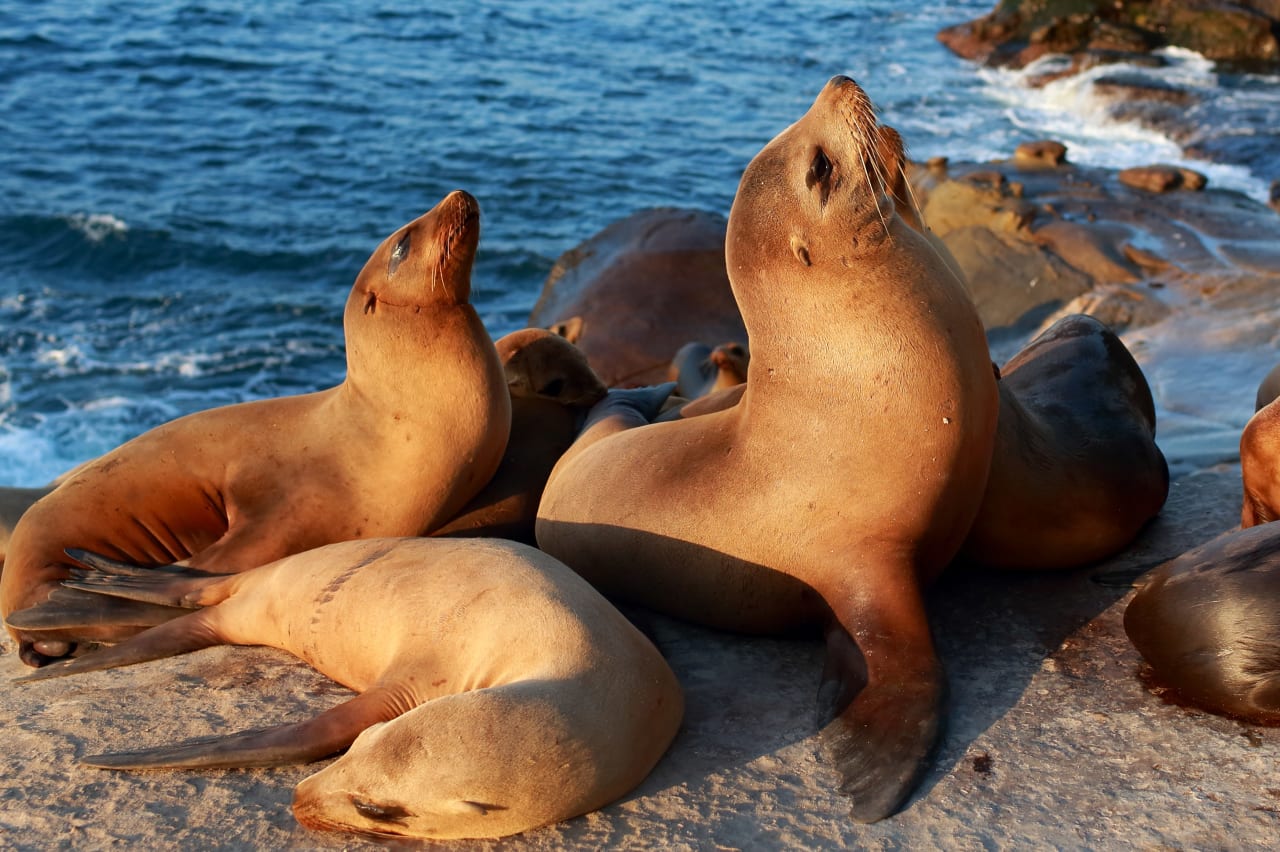 People & Lifestyle
La Jolla has earned the nickname Jewel City, which—considering its combination of breathtaking views and top-of-the-line amenities—is a fitting title. Because of its history as an art colony, La Jolla is still a hotspot for art and culture. La Jolla's demographics are diverse, as everyone from young professionals to families to retirees call it home. Residents can often be found immersing themselves in the area's beautiful nature, perusing various art galleries, and exploring the rich culinary scene.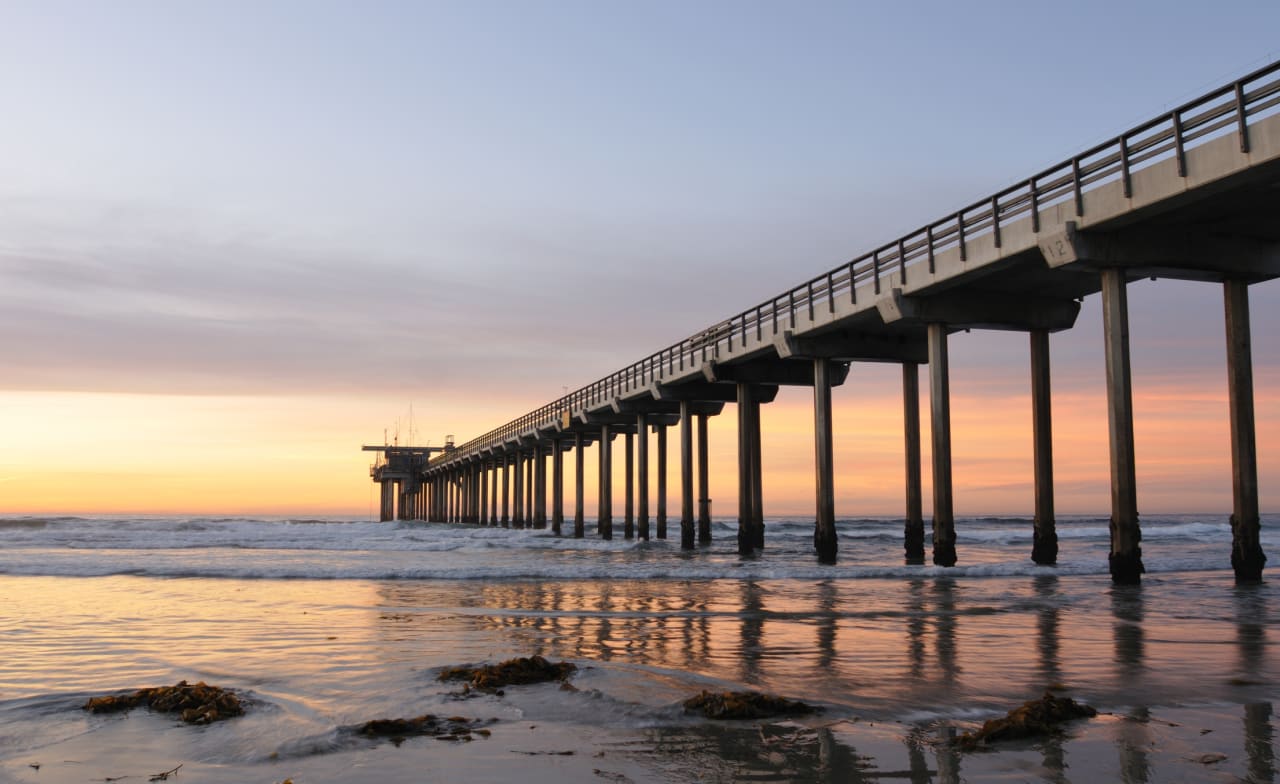 Dining, Entertainment & Shopping
This exceptional community boasts world-class dining experiences at waterfront restaurants with unforgettable ocean views. George's at the Cove serves sophisticated contemporary Californian cuisine over three levels with panoramic views over La Jolla Cove. Duke's La Jolla offers creative takes on traditional Hawaiian cooking on an outdoor terrace overlooking the Cove. Eddie V's Prime Seafood is a refined steak and seafood spot with signature cocktails and live jazz. The Cottage La Jolla is an inviting breakfast and lunch spot in the heart of the La Jolla Village downtown area.
Bird Rock is a small but popular La Jolla neighborhood. Not only is it a great place to house hunt and check out the array of adorable homes, but there are many great, eclectic boutiques in the area and some wonderful coffee shops. Bird Rock Coffee Roasters is a must-visit for coffee fiends.
Girard Avenue also boasts plenty of excellent shopping and dining opportunities with a fun mixture of designer boutiques and juice bars. Warwick's Bookstore is one of the oldest family-owned bookstores in the country, and there's a Kate Spade store here to peruse upscale bags! Located right by the beach, Girard Avenue and Prospect Street is the heart of downtown La Jolla.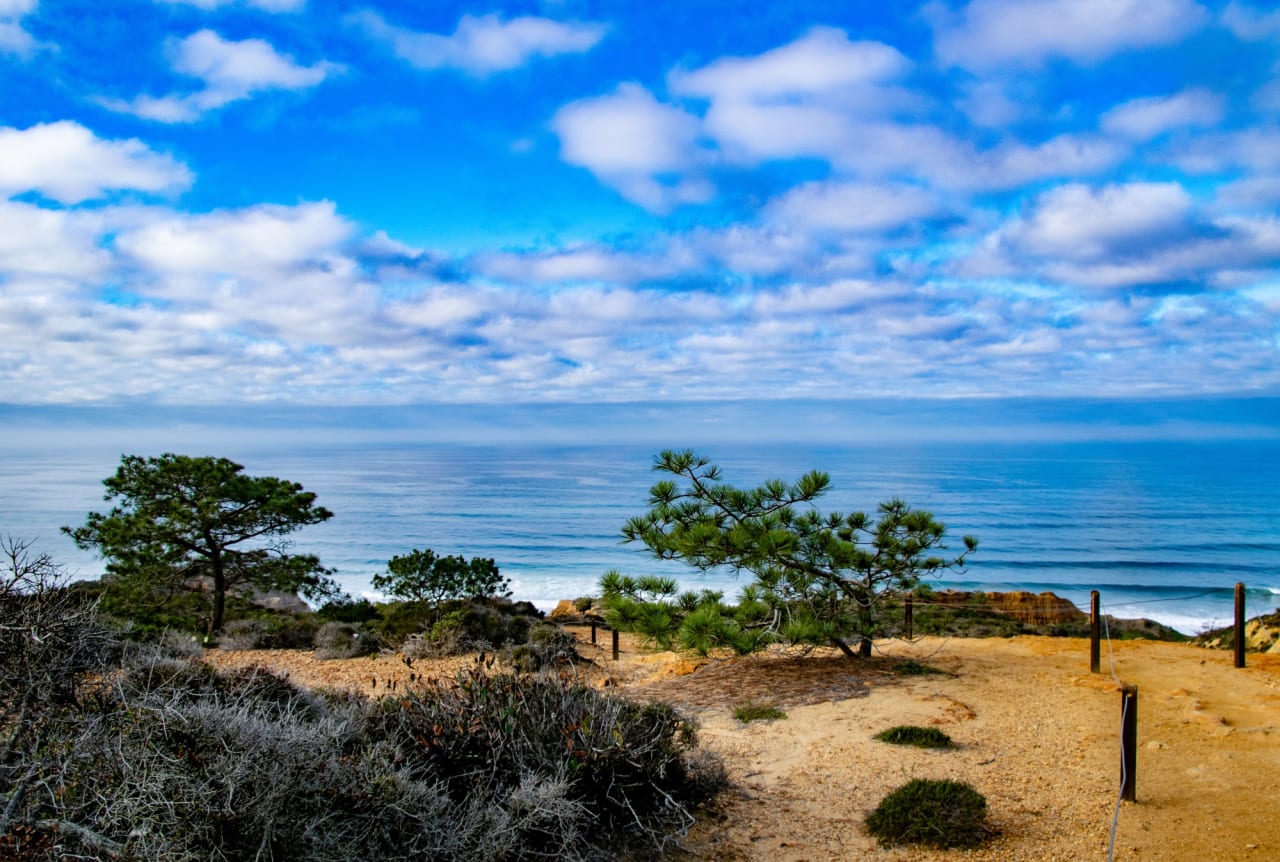 Things to Do
La Jolla's incredible shoreline features some of the most beautiful beaches in California. Nestled between dramatic sandstone cliffs, La Jolla Cove is one of California's most photographed beaches. The mile-long beach at La Jolla Shores is a popular swimming and snorkeling spot with some of the gentlest waves in San Diego. Windansea Beach has a much stronger current and is a popular La Jolla beach for surfers.
La Jolla offers unique insights into some of the world's most cutting-edge research institutions. Fascinating tours are available at La Jolla's Salk Institute, a world-leading scientific research facility ranked first in the world in fields such as biomedicine, neuroscience, and behavior.
Birch Aquarium at the Scripps Institute has more than 5,000 fish in over 60 different marine habitat areas. La Jolla Playhouse on the University of California San Diego campus was founded by Hollywood stars Gregory Peck, Dorothy McGuire, and Mel Ferrer in 1947. Productions at the Playhouse have won hundreds of awards in the decades since.
Any La Jolla local will tell you that if you're going to spend time in La Jolla, then you must visit the famous La Jolla Cave to see the sea lions in their natural habitat. They're prone to hanging around on the rocks to sunbathe and create the perfect photo opportunity for you. It's best if you can get to the cave early in the day before the crowds arrive. Once you've finished, you can head further down from the cave toward Scripps Park to see more stunning views of the water.
Other cultural attractions include the Museum of Contemporary Art San Diego, which hosts an impressive collection of over 5,000 post-World War II artworks.
​​​​​​​Torrey Pines Golf Course is a 36-hole municipal public golfing facility with magnificent cliff-top views over the Pacific Ocean.
​​​​​​​ is a 36-hole municipal public golfing facility with magnificent clifftop views over the Pacific Ocean.
La Jolla also hosts several popular annual events, one of which being the every October. The festival takes place on Girard Avenue over the span of a weekend and is free to attend. Here, visitors can browse a diverse array of artwork, listen to live music, and indulge in beer, wine, and gourmet food from local vendors.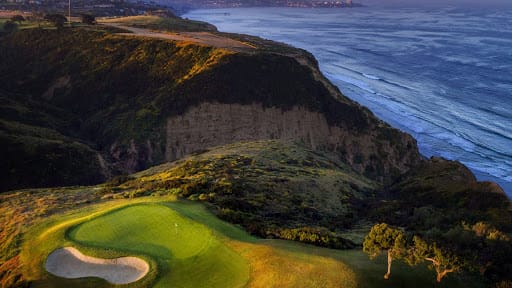 Schools
La Jolla is zoned in the San Diego Unified School District. Highlights include:
La Jolla Country Day, Private, PK-12
The Bishop's School, Private, Episcopal, 6-12
Stella Maris Academy, Private, PK-8