Welcome to Carlsbad
Relaxed coastal city with premier tourist attractions.
Carlsbad is a relaxed coastal city in San Diego County with great beaches and popular tourist attractions. This family-friendly destination has golf courses, luxurious resorts, and premier tourism spots such as Legoland California, Sea Life Aquarium, and the seasonal Flower Fields at Carlsbad Ranch. Carlsbad's diverse real estate mix includes private master-planned communities, classic mid-century bungalows and cottages, spacious single-family homes, golf course and oceanview condominiums, and lavish Mediterranean-style estates.
Populated by a diverse array of friendly, well-educated people, Carlsbad is a beautiful town with multiple universities, creative opportunities, and recreational activities. The downtown area is particularly charming, brimming with lots of entertainment options and fantastic restaurants.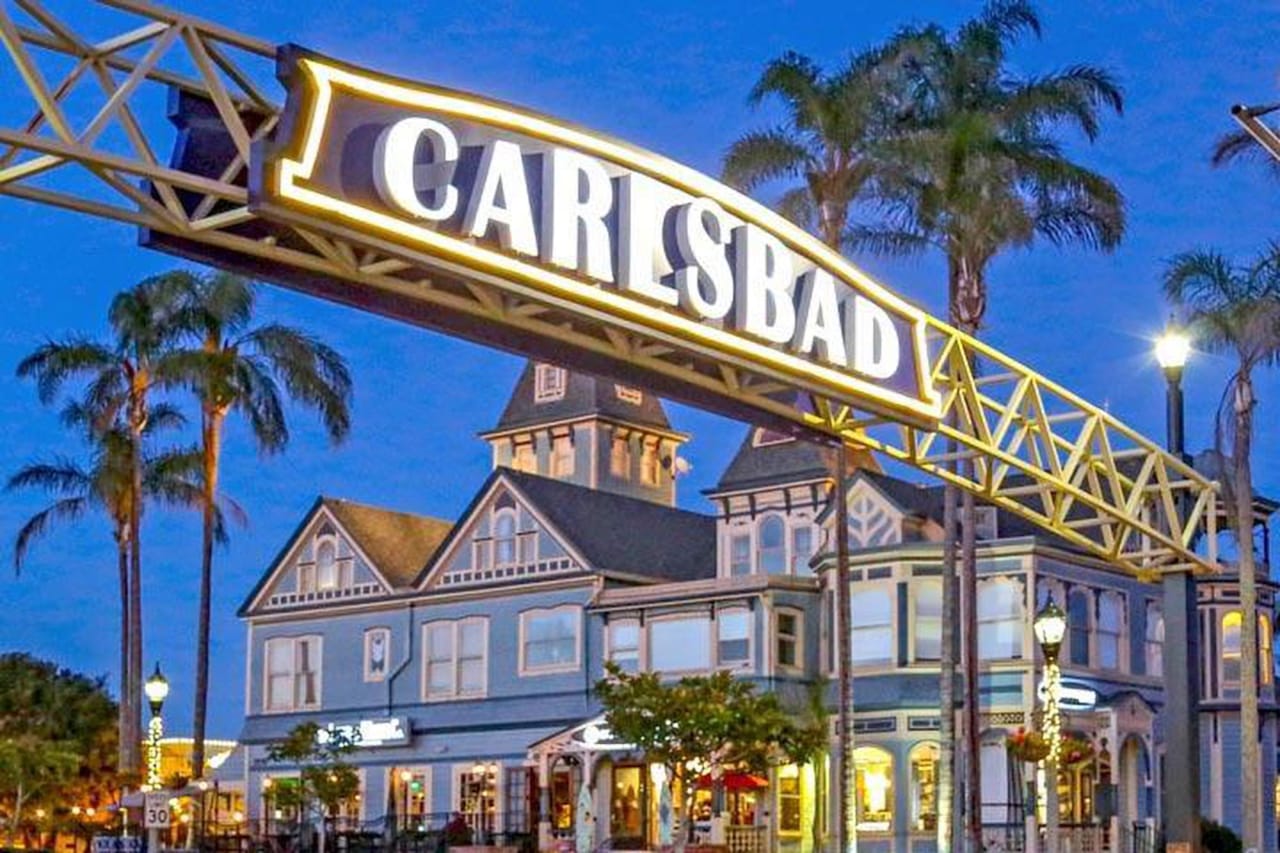 What to Love
World-class attractions
Diverse selection of real estate
Excellent location
Stunning nature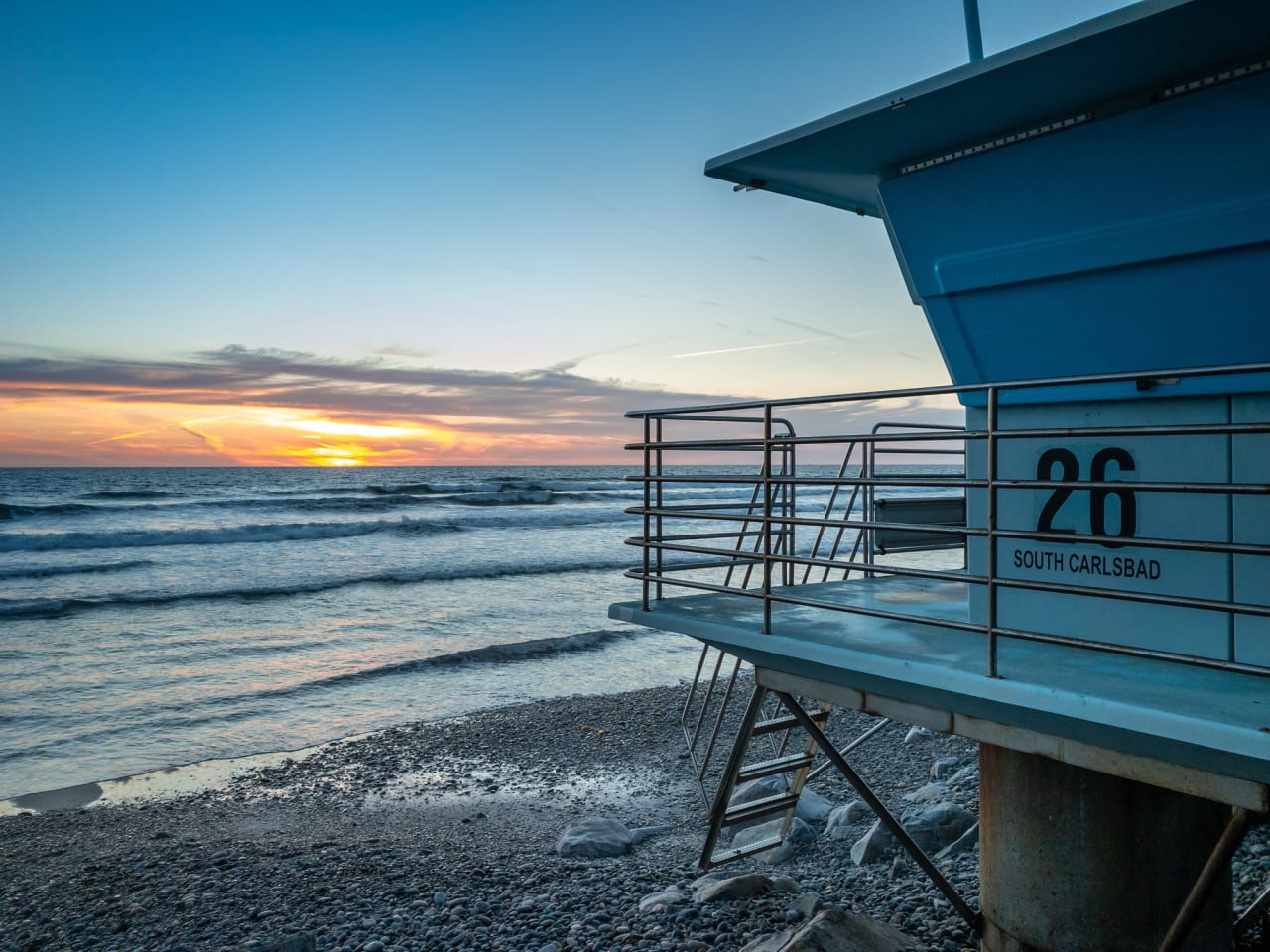 People & Lifestyle
Because of Carlsbad's amazing location between San Diego and Orange County, residents truly get the best of both worlds. On one hand, they get to enjoy the luxurious atmosphere of Orange County, but they also get to bask in the relaxed and trendy environment of San Diego. While Carlsbad is upscale, residents are both welcoming and down-to-earth. From taking a hike on one of the area's walking trails to exploring the eclectic dining scene to relaxing in the sand, residents never run out of things to do. Carlsbad has the added bonus of being home to an excellent school system, making it a popular choice for families.
Carlsbad is conducive to an outdoor lifestyle year-round, thanks to its gorgeous weather. It's also full of things to see and home to an excellent artist community. Public art—including sculptures, murals, and more—adorns the city, and then there's the Cannon Art Gallery and summer concert series. Budding creatives will feel at home in this exciting town.
As far as housing goes, there are a variety of options in Carlsbad. Whether you're interested in purchasing a new primary home, investment property, or a vacation home, you'll find a plethora of choices in the city. There is also a mixture of exclusive, gated communities and quaint suburban neighborhoods. Prices can vary from the lower $100,000s to the steep millions—it all just depends on what you're looking for in this tranquil beachside paradise.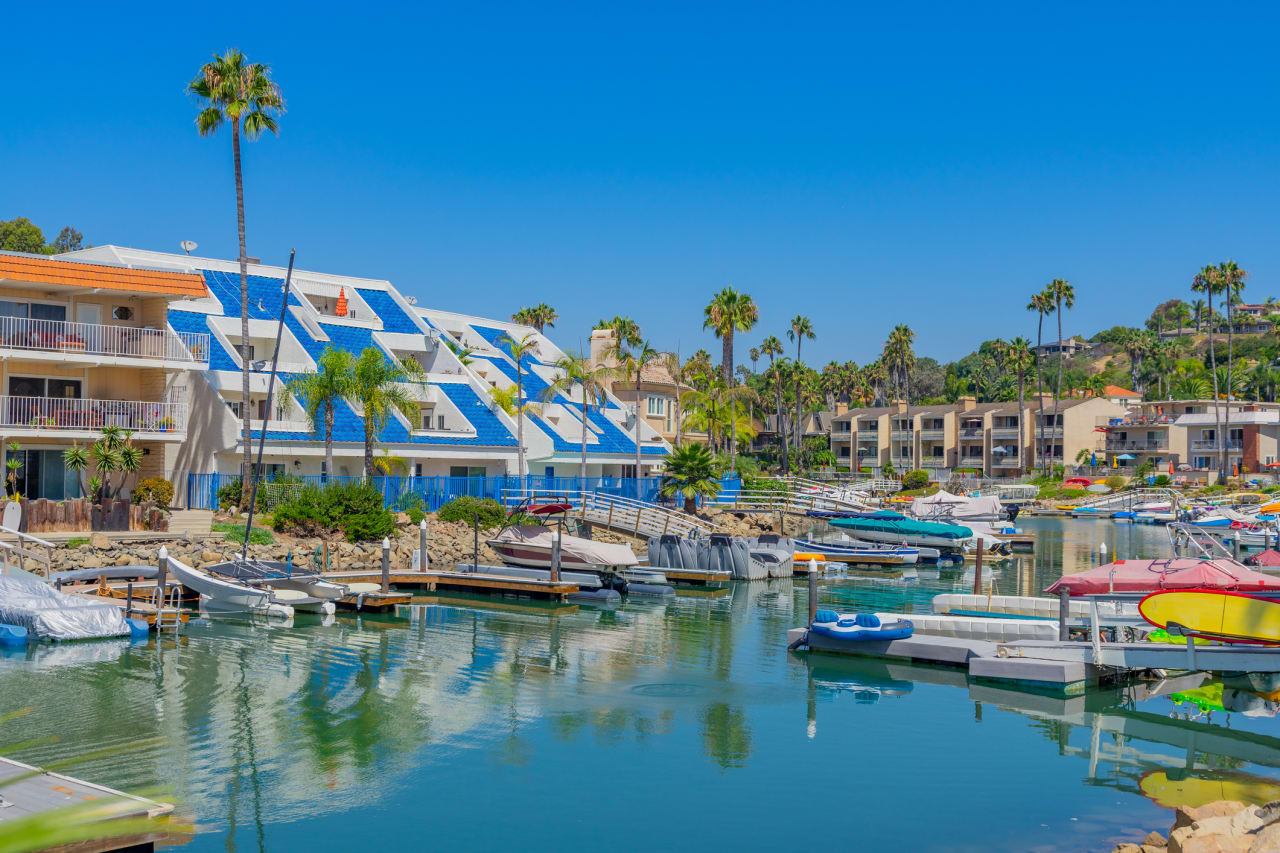 Dining, Entertainment & Shopping
Carlsbad Village is the city's bustling downtown area with an abundance of great shopping, dining, and entertainment options. As the town's heart and soul, the village is close to many pristine beaches and offers everything you could ever need, from theaters to fine dining and everything in between. Carlsbad Village also regularly hosts fun exhibits, such as artist showcases and the State Street Farmers' Market.
At Benihana, you can dine on sushi, steak, and grilled Japanese fare prepared tableside by theatrical chefs. West Steak and Seafood serves prime steaks, chops, and seafood alongside a wide variety of wines and happy hour cocktails.
Campfire is a hip eatery with campsite décor, specialty cocktails, wood-fired meat, seafood, and seasonal vegetables. Stylish French bistro Jeune et Jolie made Esquire's list of the nation's best new restaurants soon after its opening in 2019. Here, you can sample authentic French entrées and small plates and raw bar items, including oysters, mussels, Maine lobster, and Alaskan king crab legs. Casa De Bandini is a colorful Mexican eatery with classic cuisine and margaritas in a festive setting featuring strolling mariachis.
The Forum is an upscale outdoor shopping center with premier fashion brands, specialty stores, and boutiques. Carlsbad Premium Outlets offers steep discounts on fashion items from famous brands such as Adidas, Michael Kors, and Tommy Hilfiger.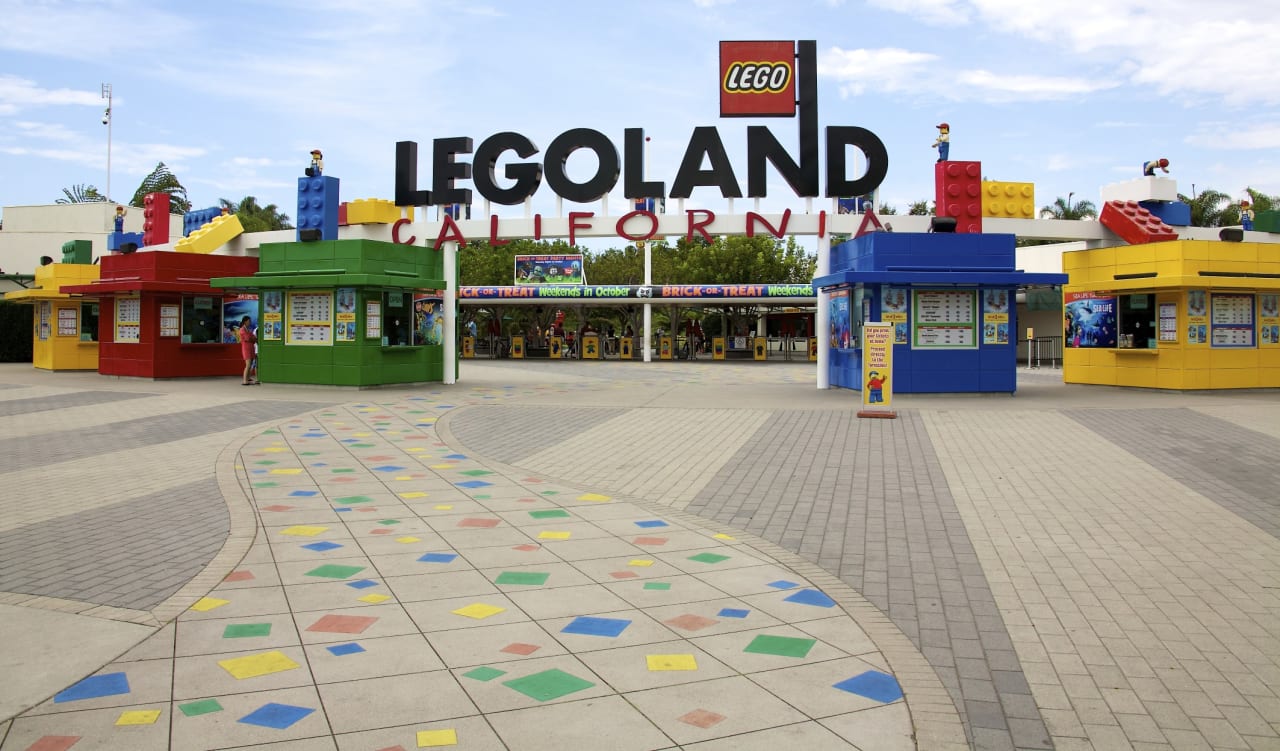 Things to Do
The Flower Fields at Carlsbad Ranch spans 50 acres with an extraordinary springtime display of colorful flowers in bloom. Straddling Carlsbad's southern boundary with Encinitas, Batiquitos Lagoon is a striking natural area with a two-mile hiking trail running through a picturesque expanse of protected coastal wetland.
Carlsbad's attractions also include the premier Legoland California theme park. This exciting destination has more than 60 rides, a Lego-themed water park, and special themed areas with a huge variety of activities. Legoland's Sea Life Aquarium features over 5,000 marine creatures.
The Omni La Costa Resort & Spa course is a true oasis whether you're looking for a romantic getaway, solo trip, or family vacation. For adults, the infinity jacuzzis and countless spa treatments are a definite draw, while kids love the children's water features and arcade. The resort also includes places for delicious bites, such as Bob's Steak & Chop House and VUE. In addition, there are several highly rated shops on the premises if you need some retail therapy.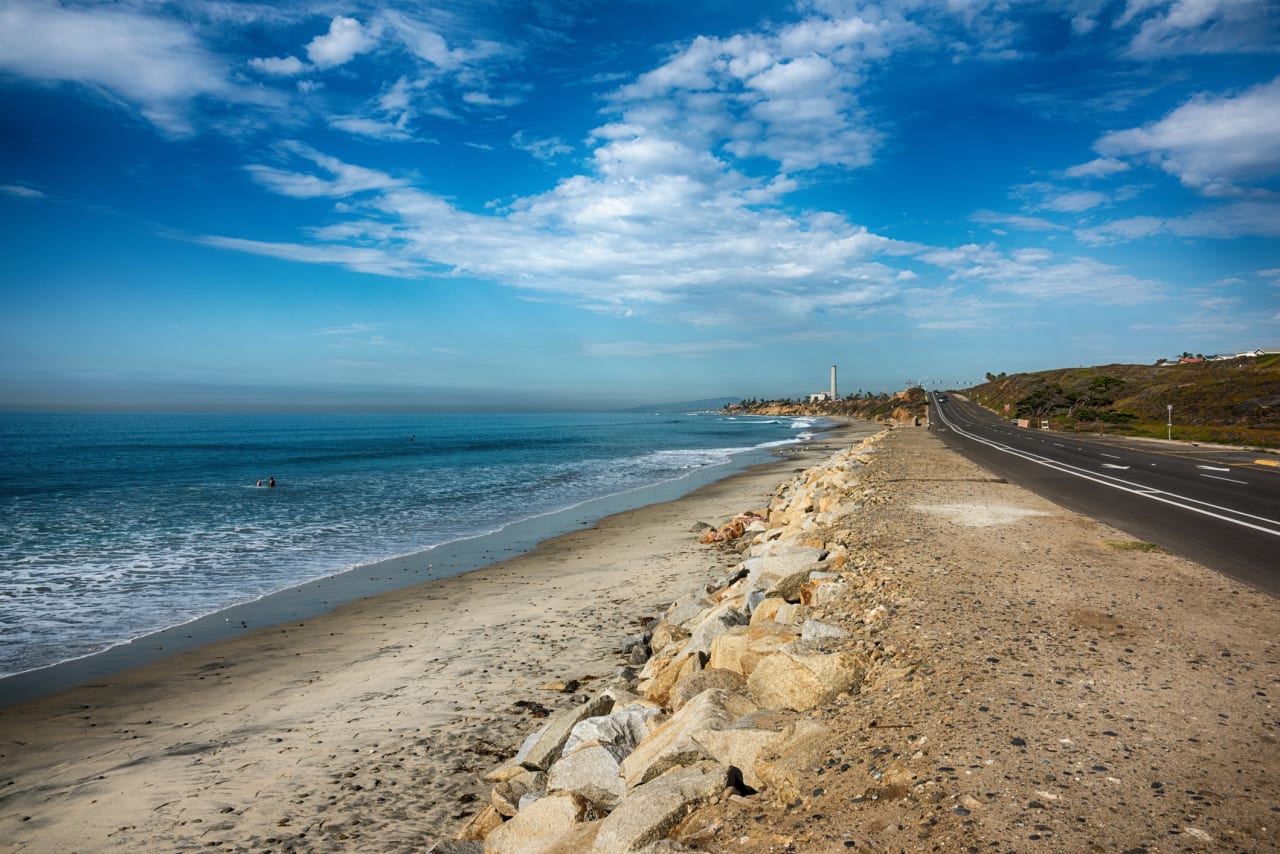 Schools
Carlsbad is zoned in the Carlsbad Unified School District. Highlights include:
Pacific Rim Elementary School, Public, K-5
Aviara Oaks Middle School, Public, 6-8
Sage Creek High School, Public, 9-12