North County is the second-most populous region of San Diego County. Given its affluence and expansive size, it has an abundance of wonderful farmers' markets for residents to choose from. Keep your fridge well-stocked with high-quality, local ingredients by visiting these exceptional North County farmers' markets.


Del Mar Farmers' Market
The mission of the Del Mar Farmers' Market is to support certified farms that sell their produce directly to the community, bridging the gap between producers and consumers. This nonprofit market enriches the community by supporting the Del Mar Library, Community Connections, the San Dieguito River Valley Conservancy, and Scholarships for Students of Farmers who are part of the Del Mar Farmers' Market community.

The Del Mar Farmers' Market occurs every Saturday from 1:00 p.m. to 4:00 p.m. and hosts a broad range of farmers and vendors from all over San Diego County. These vendors offer an array of sustainably grown fruits, vegetables, and flowers.

Food stalls sell prepared foods, packaged goods, freshly baked bread, cheese, eggs, and seafood. Some notable merchants include A & G Farms, Valdivia Farms, House of Bao, Baba Foods, Vicki's Orchids, Meza Farms, Fromagerie & Cie, and Furthermore. Whether you're checking things off your weekly grocery list or browsing for some vintage clothing, the Del Mar Farmers' Market will fulfill all of your needs.
The Solana Beach Certified Farmers' Market
Occurring every Sunday from 12:00 p.m. to 4:00 p.m., The Solana Beach Certified Farmers' Market is a great Sunday activity that supports local businesses and family farmers in North County. By patronizing a local farmers' market, you can eat seasonally delicious foods, find incredible one-of-a-kind crafts, and support independent business owners and farmers standing against monoculture crops.

This market carries fruits, vegetables, baked goods, handmade chocolates, soaps, perennials, apparel, jewelry, and more. The current list of vendors includes local farmers, artisans, and food court merchants. Find a plethora of dips, salads, pita chips, and hummus at Baba Foods and floral honey at San Diego Honey. You can also support the independent, local San Diego roastery, Origen Coffee Roasters by picking up a pound of their fresh coffee beans. The Solana Beach Certified Farmers' Market is another excellent option for shopping locally in North County.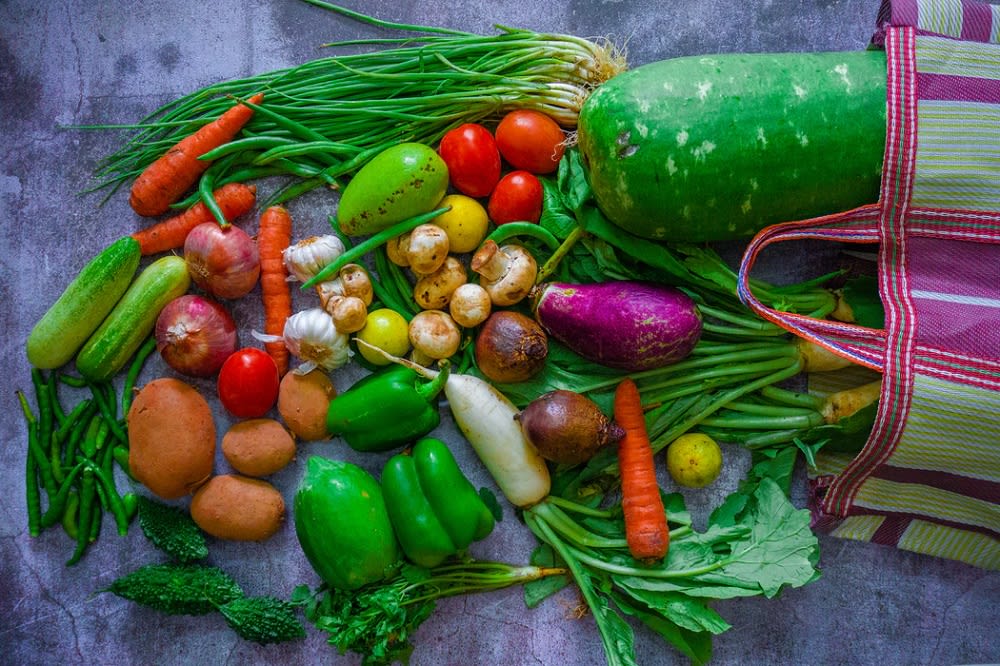 Rancho Santa Fe
In Rancho Santa Fe, you can stock up on fresh produce and artisanal goods weekly on Sundays from 9:30 a.m. to 2 p.m. at the Rancho Santa Fe Farmers Market.

With weekly booths for children, this market is fun for the whole family, making it simple to stop by and shop to your heart's content. Sponsored by Helen Woodward Animal Center, here you'll find fresh local produce, baked goods, flower arrangements, live music, and more. Emilio's Paella is a market favorite here and the perfect meal to take home for dinner.
La Jolla Open Aire Market
La Jolla locals and visitors alike flock to the La Jolla Open Aire Market, which is a one-of-a-kind farmers market that gives back to the community by sharing proceeds with La Jolla Elementary School. Operating since 1996, the market owes its roots to Sherry Ahern, who wished to fund a library and a librarian for the elementary school. Since then, this market has blossomed into a thriving communal gathering spot, a perfect place to pick up local goods and produce, and a weekly event that is still going strong 22 years later.

Taking place every Sunday from 9 a.m. to 1 p.m., be sure to stop by to pick up your weekly fruits and veggies. Bring the whole family for face painting fun and delicious hot food.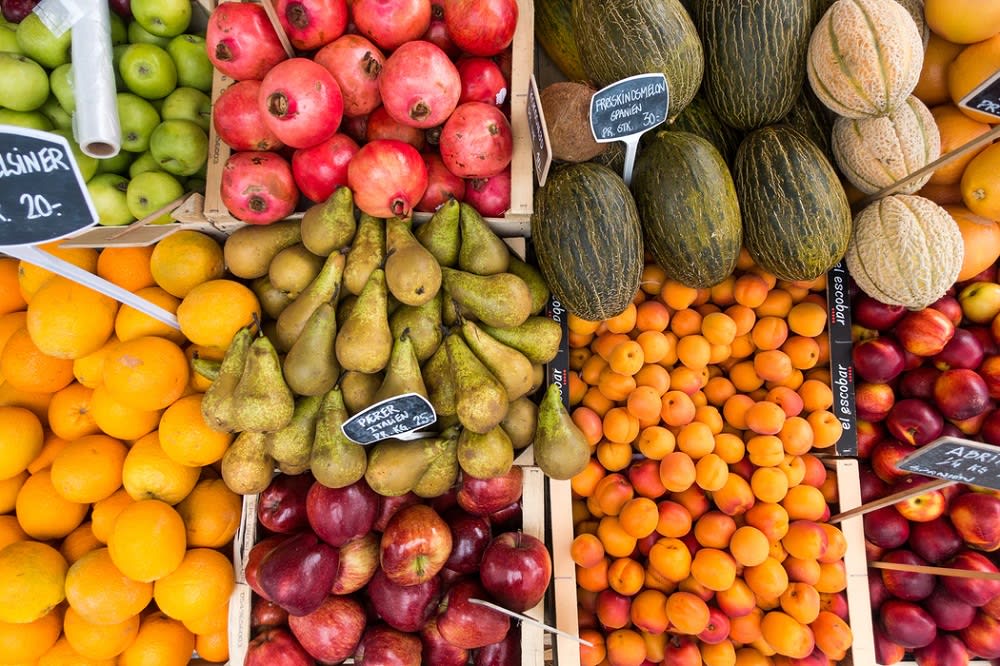 Oceanside
The Oceanside Farmers Market is held downtown every Thursday morning from 9:00 a.m. to 1:00 p.m. You can purchase fresh, local produce, flowers, nursery items, gourmet treats, fresh baked goods, and crafts year-round.

If you can't make the morning market, head to the main street Sunset Market on Thursday nights from 5:00 p.m. to 9:00 p.m. This weekly food and music festival is San Diego County's premier weekly street fair, featuring over 200 merchants and spanning four city blocks. Enjoy food from around the world, gourmet desserts, eclectic shopping, and live entertainment. The morning market is ideal for weekly shopping, while the sunset market is fun for the whole family.


Leucadia Farmers Market
The Leucadia Farmers' Market in Encinitas is open every Sunday from 10:00 a.m. to 2:00 p.m. This family-friendly market consists of more than 75 vendors and is a vital community resource. Market proceeds support the Paul Ecke Central School PTA and the nonprofit Leucadia 101 Main Street Association. Stop by to support the Encinitas community and purchase excellent artisanal merchandise. Or head to the substantial certified organic section of the market to pick up all your fruits and vegetables for the week. There are also plenty of ranchers selling meat and fresh seafood to pair with your seasonal produce harvest. The food court offers a plethora of vendors selling various marinades, pasta, sauces, microgreens, and more.
State Street Farmers' Market
Carlsbad's State Street Farmers' Market is open Wednesday from 2:30 p.m. to 7:00 p.m. This market emphasizes certified growers and limits packaged foods to provide consumers with the highest quality and freshest food possible. At this North County market, you can stock up on both essentials and specialty items, including kombucha, granola, yogurt, fudge, and more.

The Behneman Farms booth provides an assortment of citruses, avocados, and greens, and Hopkins AG supplies raw, roasted, and flavored almonds as well as almond butter. JR Organics provides produce boxes brimming with sugar snap peas, broccolini, carrots, squash, and more. You can also indulge in delectable French croissants and baguettes from Le Rendezvous Bakery. The multitude of vendors and goods at State Street Farmers' Market makes it one of the best in North County.
Interested in exploring homes for sale near one of these exceptional North County Coastal farmer's markets in San Diego?
Contact Harden Wright & Associates
As an award winning real estate team, Harden Wright & Associates has sold more than 800 homes throughout San Diego. With 40+ years of experience and extensive knowledge of the North County San Diego neighborhoods of Carmel Valley, Del Mar, Solana Beach, La Jolla, Encinitas and Rancho Santa Fe, our team at Harden Wright Associates is ready to help you find your dream home, vacation home or investment property.