Amalfi Cucina Italiana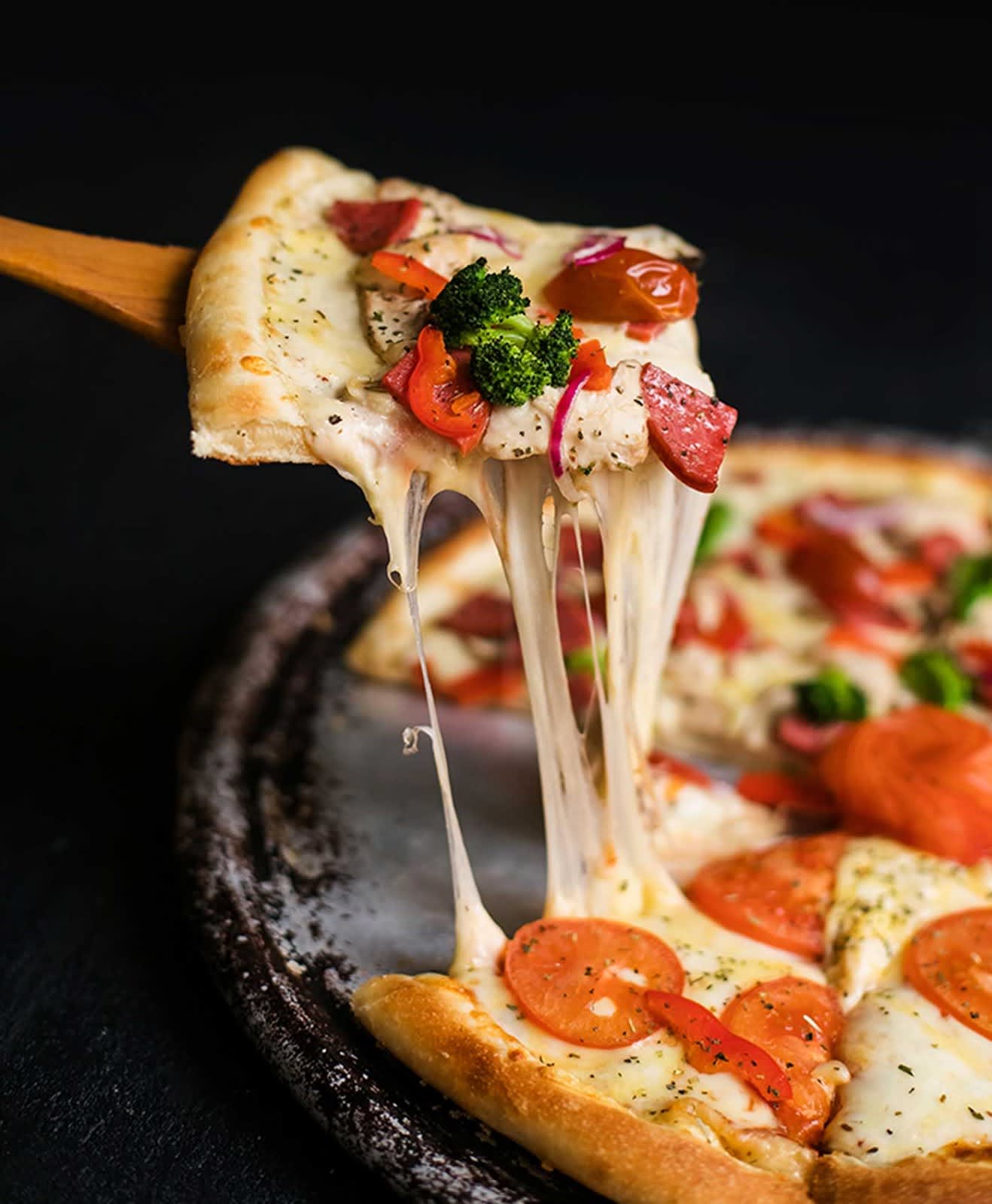 Image Credit: Flora
Amalfi Cucina Italiana is a bar and kitchen with tasty cuisine inspired by classic Italian dishes. With over 30 years of international fine dining experience and weekly specials inspired by Chef Marcello, this Pacific Highlands Ranch restaurant serves up delicious wood oven pizzas, salads, made to order pasta and mouth watering seafood. Local dinner favorites include the Salmon Pistacchio, Linguine AIle Vongole, Lasagne, Pappardelle Ai Porcini, Zuppa Borgo Marinaro and the Gnocchi Almafitana. The hand crafted pizzas are also a big hit all around. On Amalfi's menu, you'll find plenty of vegetarian and gluten-free plates, as well as a fantastic drink menu that offers wine, beer, and signature cocktails. Happy hour is offered daily from 4:00 p.m. to 6:00 p.m.
You can enjoy a meal in their dining room, on the outside patio, or order takeout.
Amalfi serves lunch Tuesday - Sunday from 12:00 p.m. to 3:00 p.m. and dinner daily from 5:00 p.m. to 9:30 p.m.
Bonchon

Image Credit: Bonchon
Bonchon means "hometown" or "roots" in Korean, and is a national and global destination for Korean-American street food - now with a San Diego location! The chicken is crispy, hand-battered, fried twice, and absolutely delicious.
Bonchon's classic dishes include their signature fried chicken with fries, chicken katsu (served with spicy mayonnaise), and tteokbokki (rice cakes with spicy sauce and fish cakes). There are so many dishes to explore on the menu, that if you love chicken and/or Korean food, you should head over to Bonchon ASAP. The restaurant is open for indoor dining, takeout and delivery.
Everbowl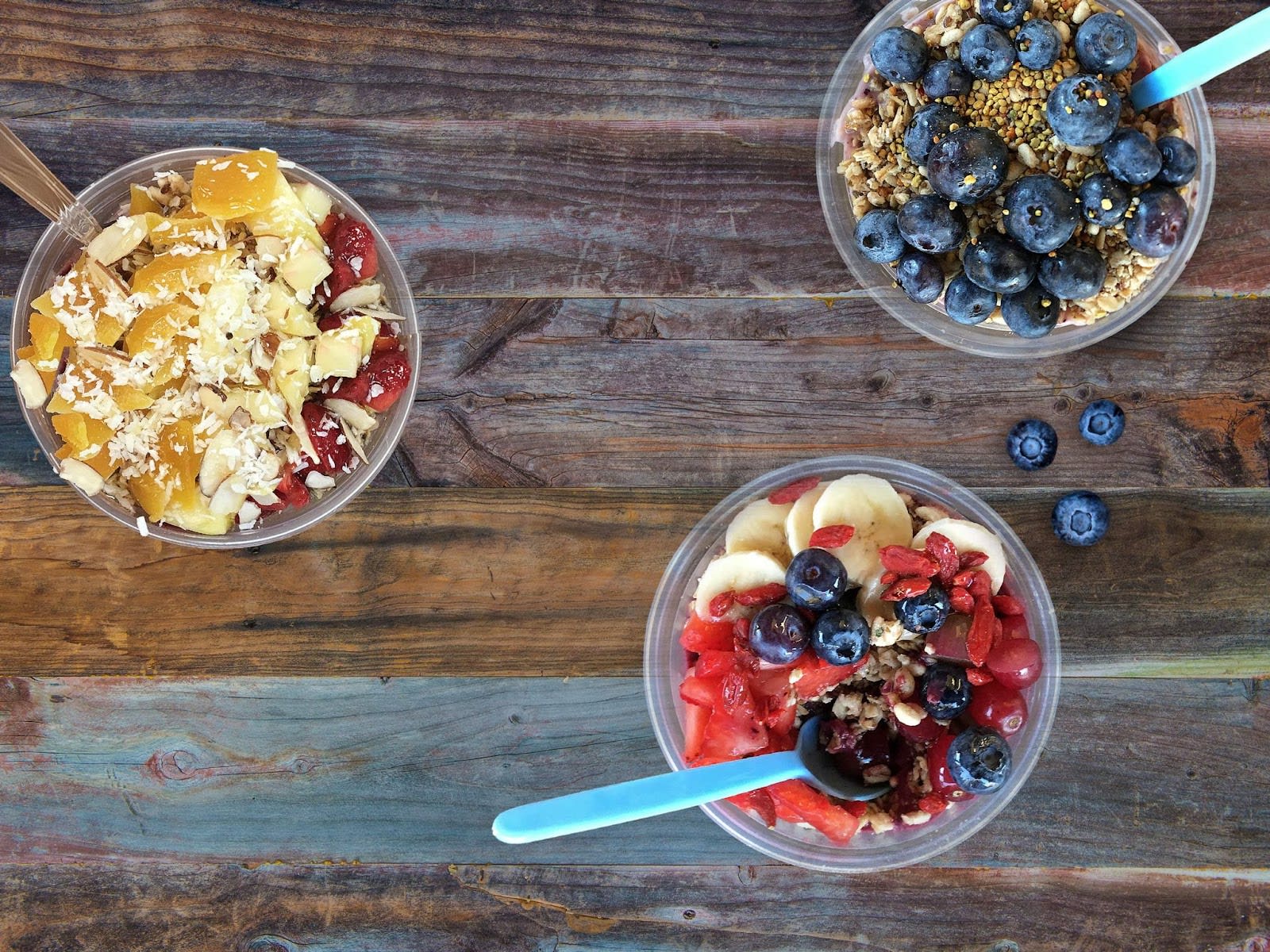 Image Credit: Everbowl
Everbowl serves delicious, handcrafted açaí bowls for San Diego's health-conscious foodies. The restaurant's goal is to serve patrons food that is both healthy and yummy.
Everbowl wants to go back to the basics by using exclusively natural ingredients. With their food, they also want to encourage active movement and an overall healthy lifestyle for all, in a way that is fun, tasty, easy, and accessible. The entire menu is devoid of added sugars, and the restaurant's motto is "unevolve."
Everbowl customers get to pick the size of their bowl, their base, and toppings, and the menu is highly customizable. There are 6 bases to choose from: açaí, pitaya, chia pudding, matcha, coco love, and blue magic. In-store, they offer free samples if you're unsure of which of the bases to try, and you can combine multiple bases. Some of Everbowl's topping options include blueberries, strawberries, bananas, goji berries, kiwi, and granola. If you're looking for a healthy and delicious meal in The Village at Pacific Highlands Ranch, then Everbowl is the place for you.
Death By Tequila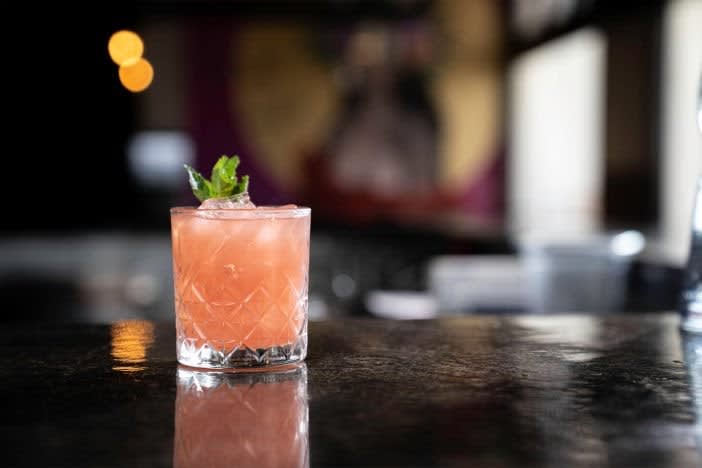 Image Credit: Death By Tequila
As its name suggests, Death By Tequila is a tequila bar and Mexican restaurant. Death By Tequila's fun environment, specialty cocktails, and yummy food makes for the perfect night out with friends or a date. The restaurant serves modern Baja cuisine that is described as vibrant and flavorful, further inspired by San Diego's culture. It offers both a lunch and dinner menu. Lunchtime favorites include salsa with guacamole and homemade tortilla chips, elote y camarón quesadillas, and rajas con crema empanadas. On their dinner menu, you can find entrées like Baja oysters, a variety of tacos, and achiote roasted jidori chicken. Death By Tequila offers a large menu with lots of options suited for everyone's taste. Their menu is seasonal and always evolving. Their chefs take inspiration from local, in-season ingredients and develop the menu from there.
Death by Tequila is known for its happy hour and expansive drink menu. Happy hour starts at 3 p.m. and ends at 6 p.m., and is available from Tuesday through Friday weekly. Their drink menu features (surprise) a variety of Tequila and six different types of margaritas. You can also order craft beers and a selection of wines. It's colorful atmosphere, exciting flavors, and expansive drink menu make this restaurant a can't miss spot for lunch or dinner.
Cheese Garden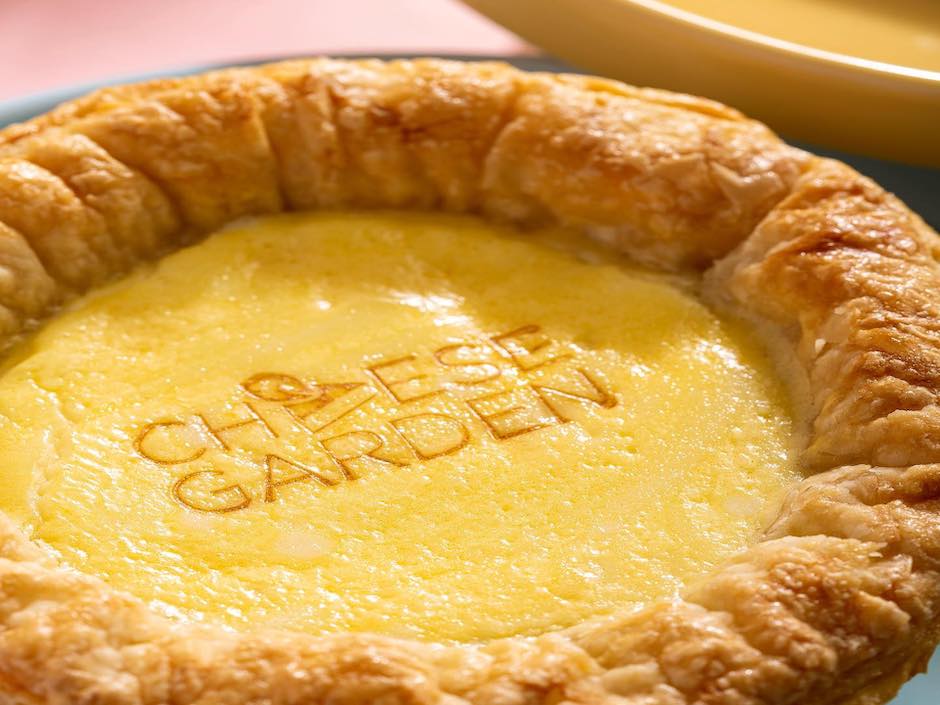 Image Credit: Cheese Garden
Founded in Toronto six years ago, popular Japanese dessert chain Cheese Garden is expanding and opening its first US location in Pacific Highlands Ranch in Carmel Valley this fall. Cheese Garden is devoted to sharing authentic Japanese style pastries using high quality ingredients and sophisticated baking techniques. Their desserts are defined by a simple yet elegant appearance with light and subtle flavors. Most popular items on the menu include a traditional Japanese cheesecake known for its light, fluffy and cloud-like texture and a variety of double fromage flavored cheesecakes.
In addition to desserts, the Cheese Garden menu features an assortment of green teas, lattes and blended drinks including an iced blended pineapple yogurt and an ice blended strawberry cheesecake.
Interested in exploring homes for sale near the Village at Pacific Highlands Ranch in Carmel Valley?
As an award winning real estate team, Harden Wright & Associates has sold more than 400 homes in Carmel Valley and more than 800 homes throughout San Diego. With 40+ years of experience and extensive knowledge of the Carmel Valley and San Diego real estate markets, our team at Harden Wright Associates is ready to help you find your dream home, vacation home or investment property.
Contact Harden Wright & Associates
*Header image credit: The Village at Pacific Highlands Ranch